Tilbake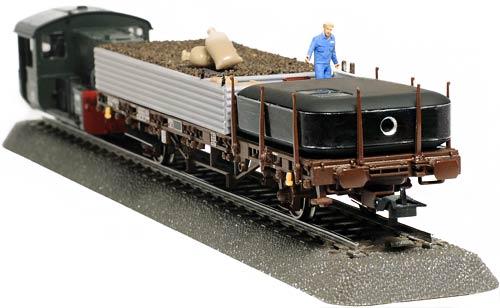 LAG DEG EN TOGVOGN MED PLASS TIL ET HD-VIDEOKAMERA

Foto: 0rvik

Du har kanskje sett folk filme sine egne modelljernbaner… Ja til og med sett video fra Miniatur Wunderland og Minutt for Minutt fra Gamlebyen Modelljernbanesenter? Kanskje er du av de som ønsker å gjøre det samme, men uten å måtte kjøpe Märklin Mobile Vision til ca 8000 kroner.. som for øvrig er på tilbud til 5950 kroner hos Lokstallen Hobby akkurat nå.
Jeg har en løsning. Du trenger ikke et større budsjett enn ca 800 kroner. Og er man litt kreativ så kan man få til en fin løsning som gjør at kameraet kan kjøres rundt uten at det er synlig. Jeg har bygget meg selv en egen kameravogn, og har tatt noen bilder fra prosessen. Alt du trenger er et HD Guncam, anbefaler deres nyeste; MycroCam, og en norsk containervogn.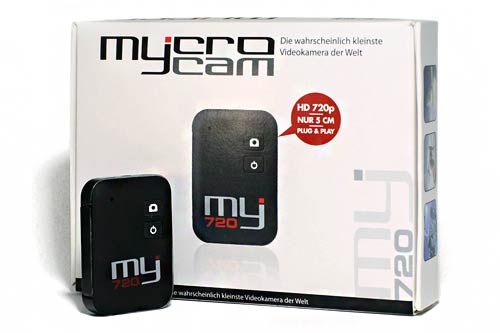 +

=

SLIK KAN DET GJØRES

Foto: 0rvik

ENGLISH Video record your model railroad with a model train. More text is coming.

DEUTCH Video aufzeichnen Ihrer Modellbahn mit einem Modellzug. Mehr Text kommt.

BRUK AV TOGVOGNEN UTEN KAMERA

Foto: 0rvik

HVORDAN | HOW TO | WIE KÖNNEN SIE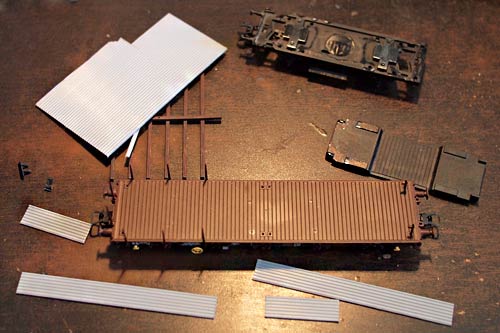 Foto: 0rvik
Se om du har noen gamle vogner du kan ta ut loddene i.
See if you have some old wagons where you can remove the ballasts.
Sehen Sie, wenn Sie einige alte Wagen, wo Sie die Vorschaltgeräte entfernen können.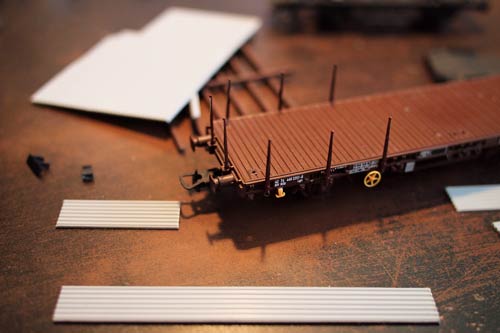 Foto: 0rvik
En norsk NSB containervogn fra Electrotren funker bra.
A Norwegian NSB container wagon from Electrotren is works well.
Ein norwegischer NSB Container Anhänger von Electrotren funktioniert gut.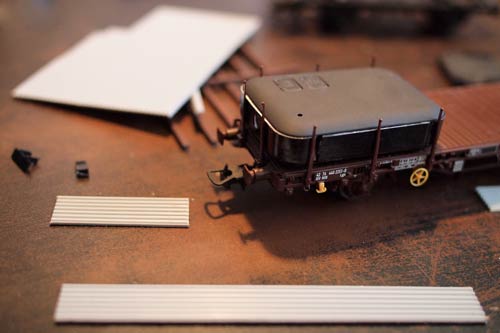 Foto: 0rvik
Kameraet passer perfekt mellom stagene.
The camera fits perfect between the supports..
Die Kamera passt perfekt zwischen den Stützen..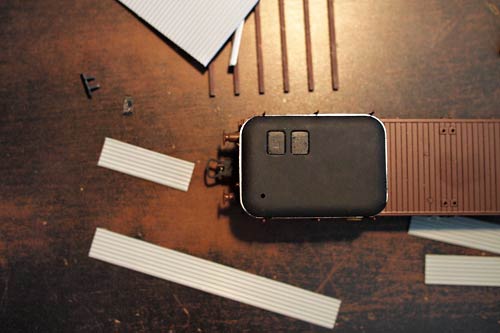 Foto: 0rvik
Stagene holder faktisk kameraet på plass.
The bars actually holds the camera in place.
Die Stangen tatsächlich hält die Kamera an Stelle.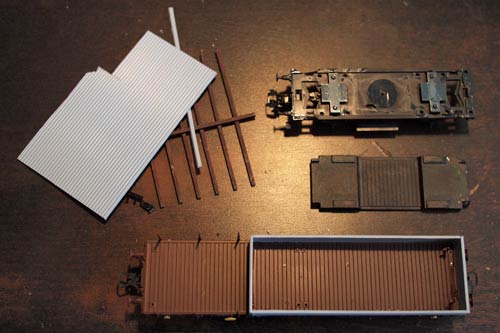 Foto: 0rvik
Bygg en ramme hvor du ønsker å ha ballasten.
Build a frame where you want to have the ballast.
Baue einen Rahmen, wo Sie wollen den Ballast haben.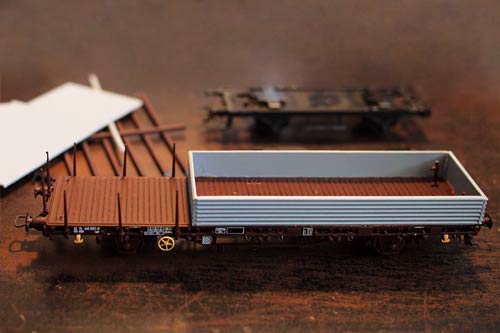 Foto: 0rvik
Få det til å ligne på et lasteplan.
Make it look like a cargo plan.
Machen es wie ein Frachtcontainer zu suchen.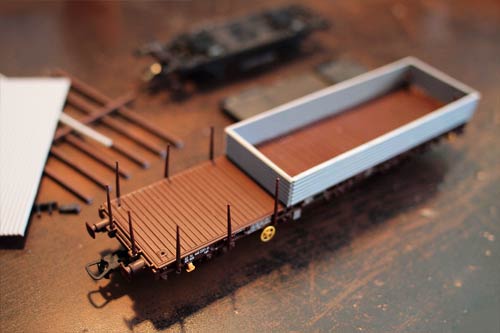 Foto: 0rvik
Ballasten er viktig for å få vognen tung og stabil.
Ballast is important to get the carriage heavy and stable.
Ballast ist wichtig, um die Karre schwer und stabil.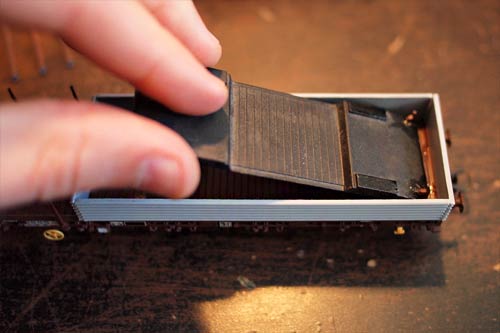 Foto: 0rvik
Legg den på plass så den sitter godt fast. Lim den.
Put it in place so it stays firmly. Glue it.
Legen Sie es an Stelle so bleibt es fest. Kleben Sie es.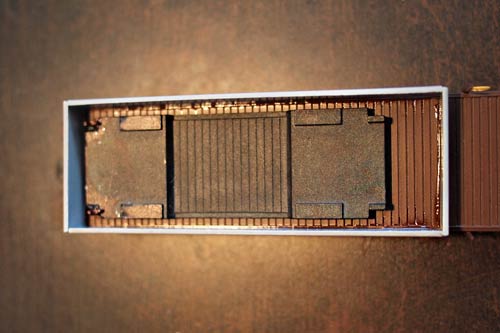 Foto: 0rvik
Sørg for at den er midtstilt. Slik at kamera ikke blir skeivt.
Make sure it is centered. So the camera is not tilted.
Vergewissern Sie es zentriert ist. Also die Kamera nicht geneigt ist.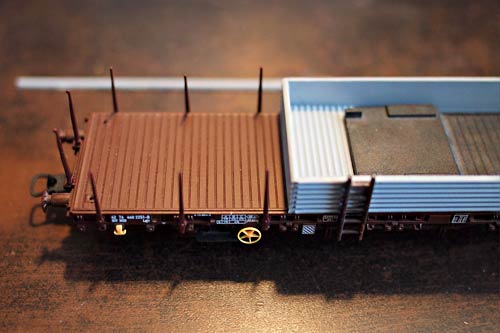 Foto: 0rvik
Jeg har valgt å bygge en platting.
I have chosen to build a deck.
Ich gewählt habe, ein Deck zu bauen.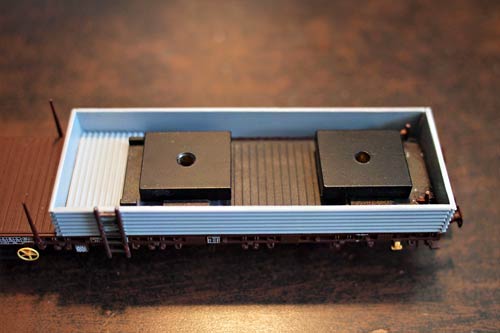 Foto: 0rvik
Fester på mere vektlodd.
Adheres to more weights.
Haftet auf mehr Gewichte.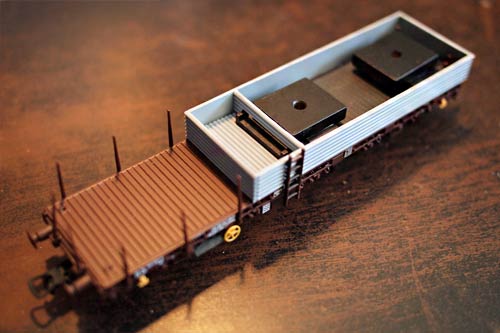 Foto: 0rvik
Sørger for at de er fast og midtstilt.
Ensures that they are firm and centered.
Sorgt dafür, dass sie fixiert und zentriert sind.

Foto: 0rvik
Lag en plastplate som du limer på ønsket last-tekstur.
Create a plate that you paste in the desired cargo texture.
Erstellen Sie eine Platte, die Sie in die gewünschte Ladung Textur einfügen.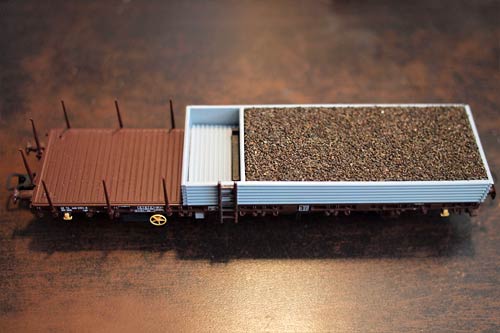 Foto: 0rvik
Fest denne for å skjule ballasten.
Place and secure it to hide the ballast.
Befestigen Sie diese, um den Ballast zu verstecken.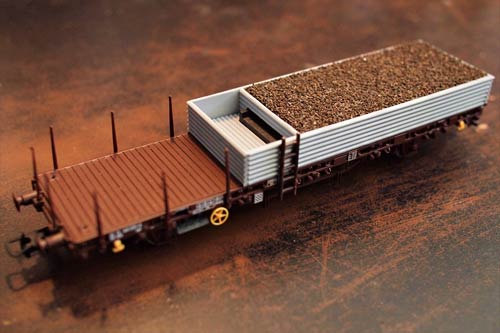 Foto: 0rvik
Lim på ønskede detaljer.
Glue wanted details.
Fügen Sie die gewünschten Details.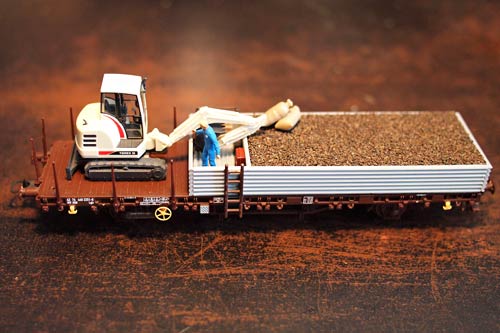 Foto: 0rvik
Jernbanevognen til vanlig bruk uten kamera.
Railway carriage for normal operation without a camera.
Eisenbahnwagen in den Normalbetrieb ohne Kamera.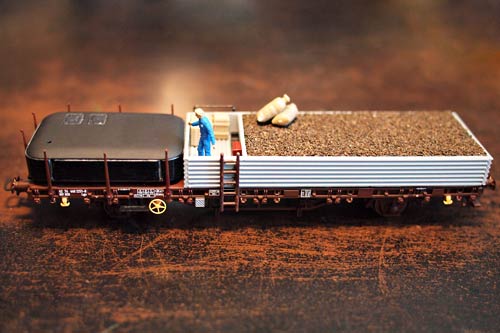 Foto: 0rvik
Her med kamera ombord.
Here with a camera on board.
Hier mit einer Kamera an Bord.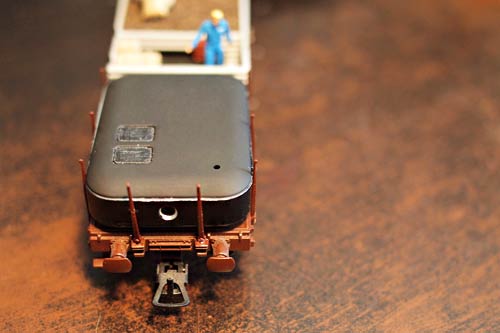 Foto: 0rvik
Bra plassering. Perfekt høyde.
Good location. Perfect height.
Gute Lage. Perfekte Höhe.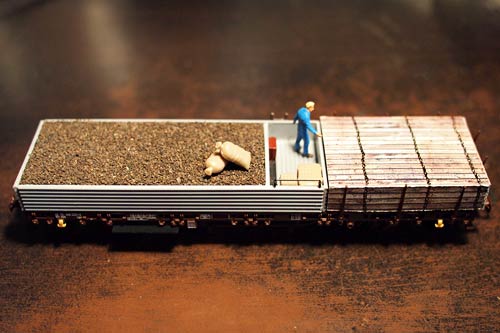 Foto: 0rvik
Fold kameraet inn i ønsket tekstur.
Fold the camera into the desired texture.
Falten Sie die Kamera in die gewünschte Textur.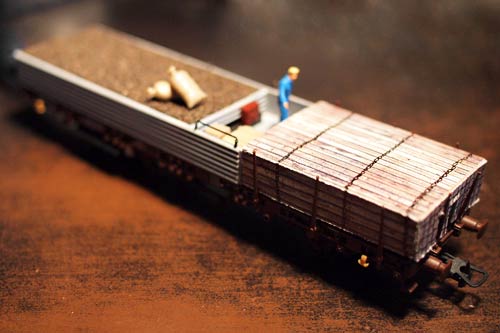 Foto: 0rvik
Så er det bare å få vognen på skinnene og koble det til et tog.
So you just have to get the carriage on the rails and connect it to a train.
So müssen Sie Wagen auf den Schienen zu bekommen und verbinden mit einem Zug.
JEG VIL ETTERHVERT LASTE OPP EN VIDEO SOM VISER KVALITETEN ER.
I SOON UPLOAD A VIDEO THAT SHOWS THE QUALITY AND HOW THE RESULT LOOKS.
ICH WERDE IRGENDWANN VIDEO HOCHLADEN DASS DIE WUALITAT ZEIGT.
MULIG LØSNIG | ANOTHER SOLUTION | EIN ANDERE LÖSUNG
Med borrelås med lim på så kan du feste kameraet til en fjernstyrt modellbil. For eksempel en av Wiking sine control87-biler. Da kan du kjøre rundt i gatene og på anlegget ditt og filme det fra gateperspektiv.
With Velcro with adhesive on the backside you can attach the camera to a remote-controlled model car. For example one of Wikings control87 cars. Then you can drive around in the city and on your installation and get video it from a street view.
Mit Klettverschluss mit Kleber auf der Rückseite können Sie die Kamera auf einem ferngesteuerten Modellauto zu befestigen. Zum Beispiel einer der Wikinger CONTROL87 Autos. Dann können Sie fahren in der Stadt herum und auf Ihrer Modellbahn und Video bekommen sie von einem Blick auf die Straße.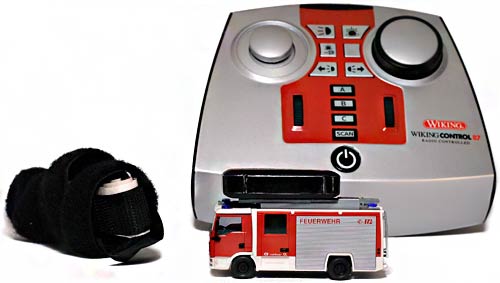 KAMERAET KAN OGSÅ BRUKES PÅ WIKING SINE FJERNKONTROLLERTE BILER

Foto: 0rvik

Skriv en kommentar
Du må være innlogget for å poste en melding.